TEAS

The installation of a server for the system establishment of the Redmine project direction.
Type
Server Administration - Linux
Scope
Redmine, Mailserver, Firewall, Backup
---
The TEAS spol. s.r.o. company was founded in 1990 as an association of physical persons dealing with software development. The company directed itself from the beginning towards commissioned software (especially software utilized for automation in the industrial area). Nowadays it provides software and informational systems for tens and hundreds of clients from the ranks of authorised dealers and car repair shops of front brands in the area of the automobile industry.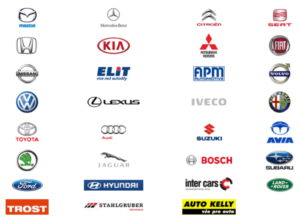 A part of the services we provided was the installation, configuration and security of a Linux server. Furthermore, the establishment of an application for project direction and management of Redmine, including the configuration of additional plugins and templates.
Last but not least, we have provided training for the operators and through consultations we have ensured the proper settings of work flow in the form of procedures for an effective use of the tool in the environment of the company.